With the e-commerce industry flourishing, competition has also become fierce. The external contingencies are also increasing day by day. This has made it mandatory for brands to analyze themselves by conducting a SWOT analysis and find out where they stand.
The need of the hour is to have a SWOT analysis for your e-commerce business. Not only will this let you analyze the internal factors, but also helps you learn about upcoming opportunities and threats.
Basics of SWOT Analysis

The goal of the SWOT analysis is to make the best use of the business strengths and look out for the upcoming opportunities to utilize them to their full potential. But at the same time, it becomes important to keep in mind the weaknesses of the business while taking the best measures to mitigate the upcoming threats.
Strengths
To find out your strengths, you need to ask yourself certain questions –
What makes your e-commerce business unique? Do you sell niche products that are not easily available in your target location?
Do you offer comparison shopping on your brandstore?
Do you provide your customers with product recommendations?
Weaknesses
There are examples of certain challenges that every e-commerce business faces, such as –
No immediate gratification because of the long transit period
Perishable products are quite expensive to ship
Unwillingness to pay online due to security and fraud concerns
Businesses need to take these concerns seriously while conducting a SWOT analysis and figure out ways to tackle these weaknesses.
Opportunities
E-commerce is quite dynamic, new technologies and features offer a seamless shopping experience, resulting in higher sales volume. Some examples of how brands can use technology to their advantage –
Advancement in shopping cart technology provides a customer-friendly shopping experience
Companies can now leverage Big Data analytics to understand customer behavior and preferences
Social media marketing is an inexpensive way to create brand awareness
Threats
Always be on the lookout for changes in the industry that might affect your business growth, such as –
Change in the privacy policy
Low barriers to entry can result in new competitors
Price wars with big e-commerce companies
Try to attract non-price-sensitive customers by offering value-added services like free delivery, customer service, loyalty programs, and more.
SWOT Analysis | What steps should you take if you are an e-commerce company?
Do a comprehensive research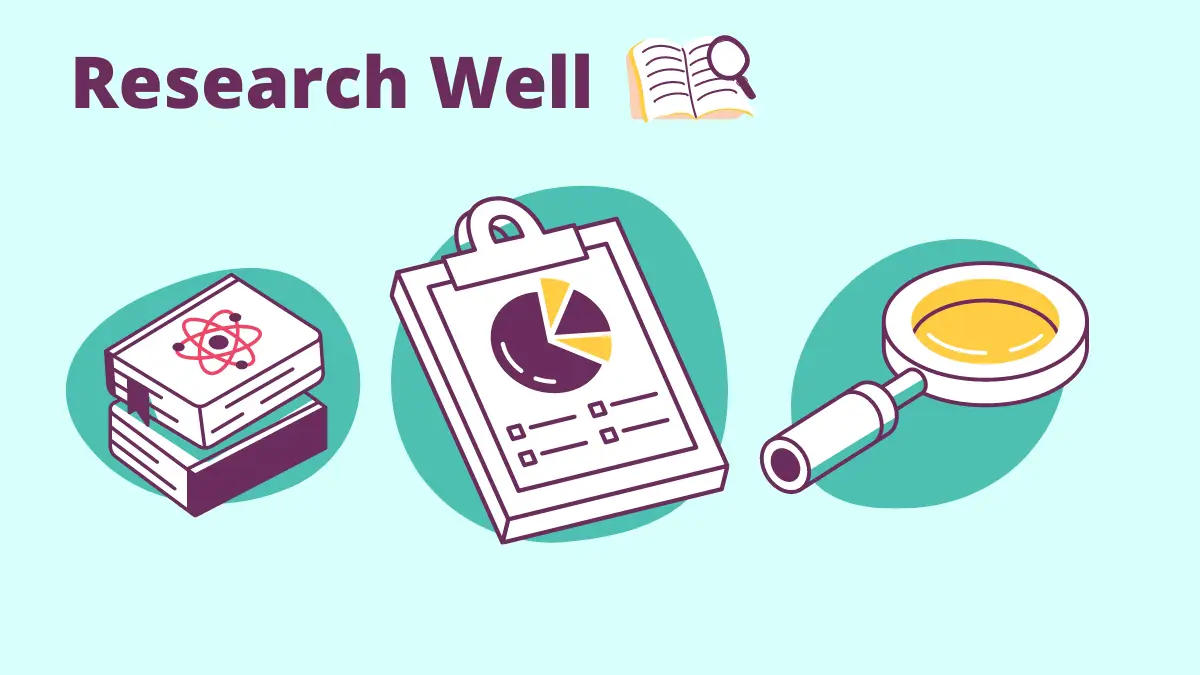 Before you begin with SWOT analysis, you must research well to understand your industry, market, and business. It's very crucial to research before you make any move. You need to collect data, interpret objective and subjective research. For instance, to check why your brand store's traffic is not increasing, you should pay attention to unique visitors, traffic trends, and page views of your website.
Begin with the external factors

Opportunities and threats are the external factors in SWOT analysis. It's always best to start by analyzing and evaluating them. For instance, If you are looking further to offer better experience and quality, you must keep in mind the external opportunities (it could be a new fashion trend, benefiting government policy, new technology) and leverage them. On the other hand, you must never forget the future contingencies that are threats and do your best to contain them. It's always in your control to make the best use of strengths and mitigate weaknesses.
Let's take an example to understand it better; you did a SWOT analysis and you learned that there is an upcoming threat. You made a quick backup plan to tackle the situation and did not have to bear any loss. But on the other hand, if there was no SWOT analysis you would not have known which threat is on the way to harm your business. That is why we recommend you to start with external factors as they are the ones that affect your business either adversely or positively.
Write your SWOT based on real facts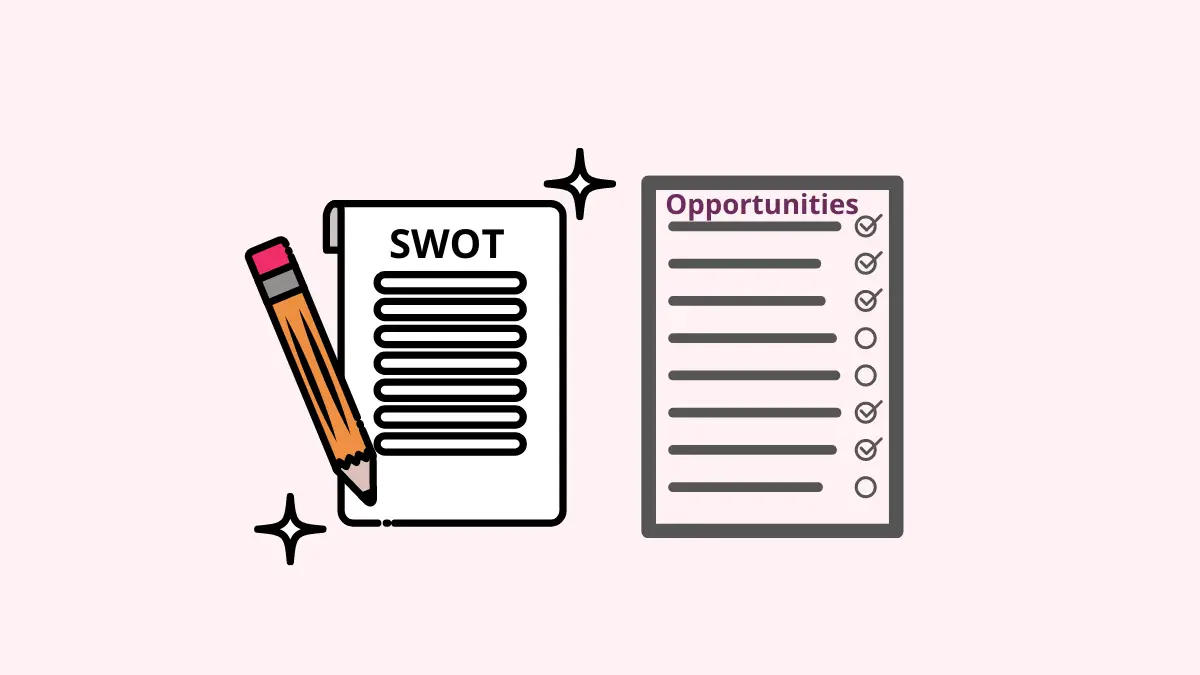 After the research part, you are ready to create your SWOT analysis. The most prominent goal of SWOT analysis is to give you a realistic view of your business. The first key point is to think about where your business stands in the current scenario. While you are writing down your SWOT, just write the facts based on the actual capabilities of your business. Remember, it's not an advertisement, where you are listing the best points and ignoring all the negative aspects, but you are giving a realistic picture to yourself about your company by listing the strengths and weaknesses accurately. The other key point is to think about where your business stands in the current scenario, this could be incredibly useful while developing strategies.
Quick tip: Do not let your SWOT analysis look like a monotonous novel, keep it brief. Avoid complex sentences or words to avoid overthinking. You can also hire a third party to create a professional SWOT report. Request your free DEMO now!
Convert your strengths and weakness into opportunities
Your business strengths are only useful if you could benefit from them. For that, you must transform your strengths into opportunities. You can use the method of – matching and converting. It enables you to match the strength and weaknesses with opportunities and threats and convert them into opportunities or mitigate them.
Here's how –
Strengths – Opportunities
Leverage your internal strengths to take advantage of opportunities
Use your strengths to minimize the threats
Reduce weaknesses by leveraging opportunities
Quick tip: You can discuss with your team to identify the weakness and strengths of your business, by carefully examining the points you can get clarity if weaknesses and strengths could be converted into opportunities or not.
Understand the market trends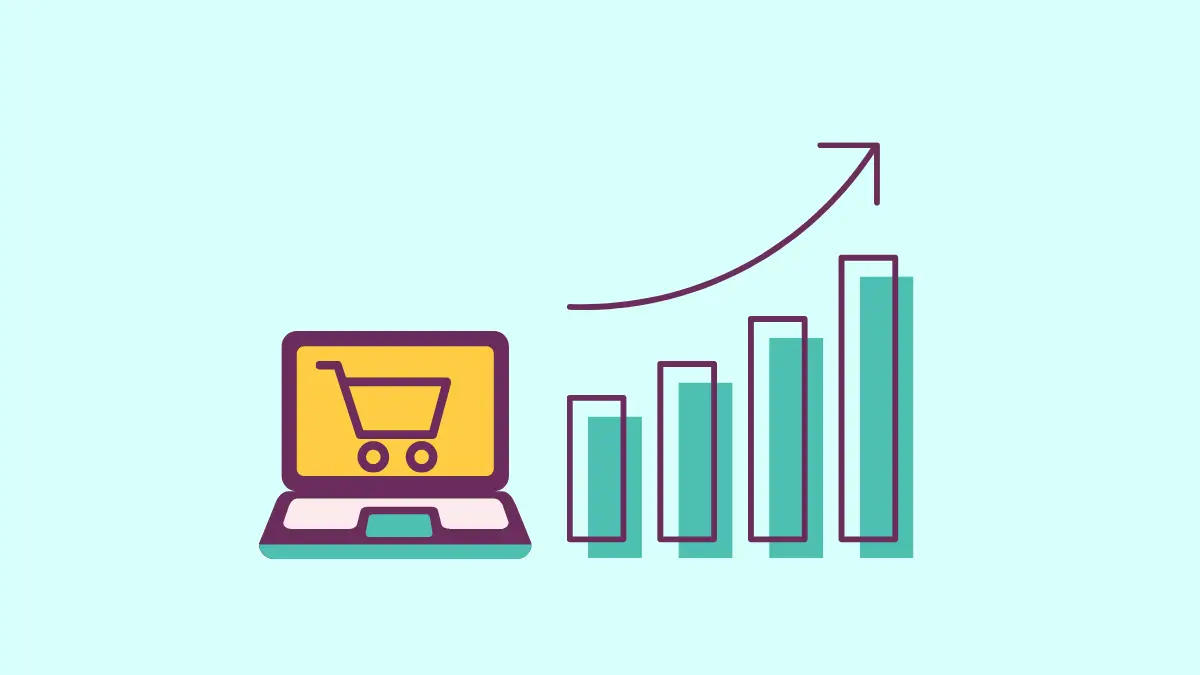 How much is the demand for your products? Will the demand for your products rise in the coming future? Are you keeping any stones unturned to increase the demand for your products?
All these above questions are quite simple, but at times it gets very hard to find answers to them. Well here are some tips to uncomplicate things for you:
Understand the market trends that could increase or decrease your demand( for instance, a trend of wearing multicoloured outfits while you only planned to deal with light colours)
Calculate the current demand and project the future
Analyze the competition that could affect your market share, for instance, if a new brand started to offer services at a very low cost which was your strength, it will affect your demand adversely)
Want to move your business online? Read this article to learn how to transition from an offline to an online store.
How can ANS Commerce help you?
E-commerce businesses face a lot of challenges while managing their daily operations. At ANS Commerce, we offer full-stack e-commerce solutions to our clients so that they can leave 'all-things-e-commerce' to us and focus on their brand and product.
You can also avail of free marketing audits conducted by our marketing experts to provide a quick evaluation of your brand's growth and performance perfection. From gauging compelling techniques to compiling a list of strategies to optimizing ROAS, this marketing audit will offer a target-oriented view of your business and compare its performance with the competitors.
Book your free Marketing Audit today!
It is not mandatory to have a SWOT analysis for e-commerce brands, but it is obvious that it works amazingly in pushing the business towards success. It will show your business team the right direction to move by mitigating your threats and weaknesses and making the best use of your strengths and opportunities.