A perspective by ANS Commerce in SARAL 2020 – India's biggest virtual e-commerce summit organized by Unicommerceзаймы микрозаймы без процентов на карту
Unicommerce successfully organized SARAL 2020, India's first-ever virtual mega e-commerce summit on 30th May 2020. The summit brought together thousands of e-commerce sellers, brands, retailers, SME's, and enterprises on a single platform to discuss on the theme 'How can eCommerce Selling be Simplified'. The Industry leaders shared their thoughts, ideas, and plans to enable businesses around the country to understand and find solutions to their challenges in a post-COVID-19 world.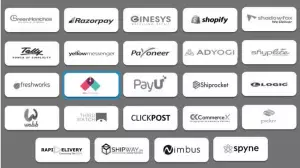 One of the key sessions was conducted by Amit Monga, Co-founder, ANS Commerce, on 'Optimizing e-commerce presence through marketplace and carts'. He talked about marketplace scaling and how it is vital for a new brand or any brand on its e-commerce journey to get the marketplace model right and identify core marketplaces, and long-tail marketplaces that suit a brand's product categories.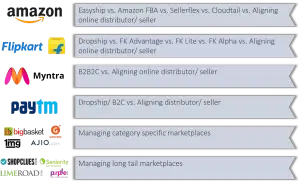 Here're a few highlights from his session:
In-source vs out-source: A brand needs to choose whether it wants to do its e-commerce operations in-house or outsource it to a specialist. It's a fine balance between promoter time/ cost and speed.
Horses for the courses

: Many factors such as model complexities (B2B2C, B2C, Dropship), categories, SLA levels for each marketplace, and returns management to ensure healthy sellable inventory must be kept in mind to achieve growth targets.

Amazon Easyship vs FBA

: Amazon is a marketplace that has various models for any brand aiming to become a seller and how a new brand must consider what product category it is in, how it should ship its products out to the end customer, and how it should manage inventory. For instance, a new fashion brand that is just starting out should preferably choose Easyship over Amazon FBA as a marketplace as it has the flexibility to ship products to the end customers from its premises without having to worry about splitting and replicating the inventory with Amazon warehouses and can also naturally progress to Sellerflex once the brand has scaled up.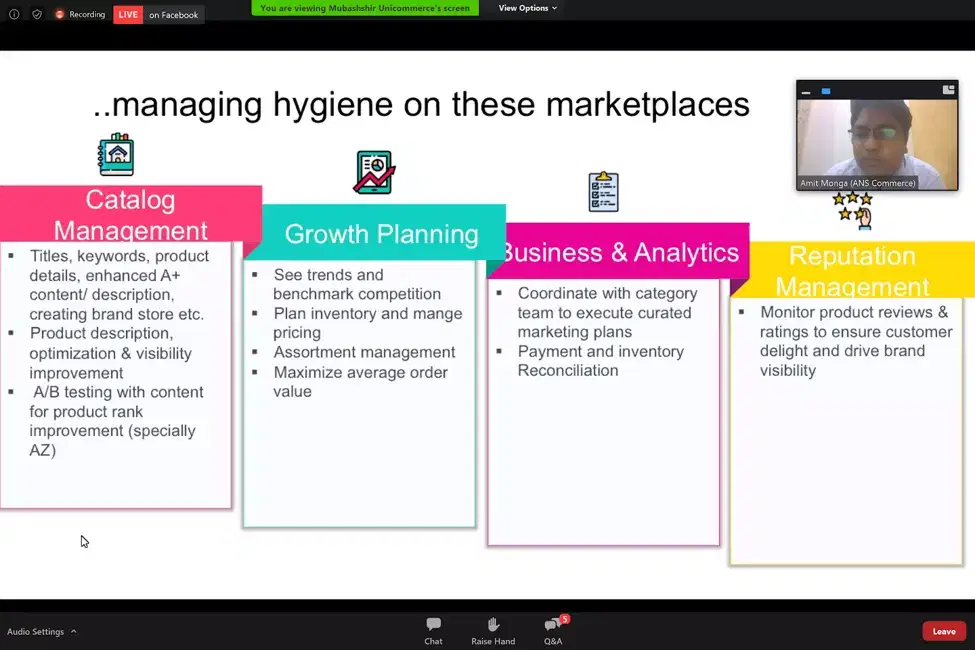 After identifying the right marketplace model, managing these four important hygiene factors is the game-changer in any market:
Catalog management

is essential to optimize content such as titles, keywords, enhanced A+ content, and product descriptions as these are critical for higher ranking, better conversions, and customer experience. Utilizing the assets available in the marketplace, such as having a brandstore and performing A/B testing with the brandstore can help achieve these objectives.

Identifying the right assortment that

works for which market and observing the right trends and competition benchmarking can help you set achievable goals. To forecast future growth planning, a brand needs to identify the strength of the market in terms of pricing, the level of assortment in a category, and the right inventory planning.

P

ayment and inventory reconciliation

with the help of business analytics is essential to grow at a sustainable and profitable rate. Every brand should recognize and understand the significant cost heads for each marketplace. To ensure that a brand grows sustainably, it must make full use of the information available in analytical reports and coordinate with the category teams to curate and execute marketing plans.

Reputation management

or reviews from end customers on product, seller, or service are important. One should monitor the reviews and ratings to improve the quality of products, services, and pricing.
Now it's the time to scale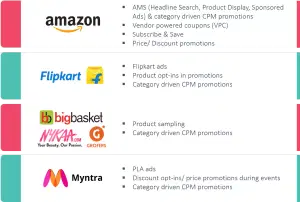 Once the right model is identified and basic hygiene is taken care of, one must have insights on how to leverage the strength of a marketplace to drive visibility and growth of business and how a business must plan its resources well to take advantage of each of these marketplace levers. For example, Amazon has a marketing platform known as Amazon Marketing Services (AMS), which the brands can use to drive CPC driven campaigns, product display ads, sponsored ads, or drive CPM promotions with category teams. Similarly, Flipkart also has its marketplace tools to improve visibility and ranking like product opt-ins. Other marketplaces such as Bigbasket, Nykaa, and Grofers have product sampling tools that help the brands to segment the right set of customers and reach out to the right target audience, which has become very crucial to surviving in the e-commerce space. These marketplaces also allow brands to run performance marketing campaigns on traffic driven websites such as Google, Facebook, Instagram, or Snapchat.
ANS Commerce enables execution across 15+ marketplaces and harness marketplaces' reach while optimizing brand's resources. We integrate all your marketplace platforms to deliver a consistent brand experience to customers everywhere and manage inventory effectively. We process orders worth >4 Cr. on marketplaces on a monthly basis.
Our full stack solution offers brands to create their online brandstore and jump start marketplace operations in no time. We use the understanding of strengths and insights of various marketplaces to power brandstore. Our extensive experience across product, ecommerce, retail and marketing help the brand achieve higher sales and stronger brand differentiation.
For more information about our marketplace offerings visit our website.
If you are a brand planning to go online then drop us an email on [email protected]