With the brick and mortar model hitting a snag last year, multiple businesses jumped on the e-retail bandwagon. Some even transitioned to online-only stores. An e-commerce store offers certain advantages that a physical store does not, like, the ability to sell 24/7 and a wider audience to market to. However, this ease of accessibility has resulted in an influx of online merchants, dramatically increasing the competition and marketing noise across the internet. The question arises, how do you offer customers value in this highly competitive market?
Here, your experience in running an offline store will come in handy. A brick-and-mortar store is the physical representation of the brand and you've already invested a good amount of time and resources into establishing its identity. Therefore, one part of the equation is complete. In this article, we have curated a list of 5 essentials for setting up a successful online store.
"Leverage your offline brand identity to drive your e-commerce business to the top."
Consider These 5 Factors While Setting Up Your Brandstore
1. Choose a platform according to your business model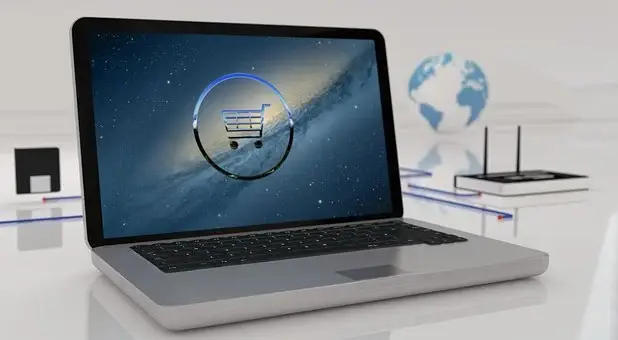 The most important step while transitioning from offline to an online store is setting up a website. In the past few years, multiple web hosting and site-building platforms have sprung up. Finding the one that works for you is not easy. It is as important as finding the right location for your next offline store. Therefore, conduct thorough research before making any platform decision.
One rule holds for both online and offline business: Moving is time-consuming. Transferring all the product details from the physical store to an online storefront can be quite tedious and expensive. Choose a scalable platform by identifying your current needs and forecasting your future requirements. Invest in accurate growth projections before making any decisions to avoid outgrowing the platform.
Quick Tip: If you want a customizable and integration-ready platform that can be scaled easily, then Kartify is your best bet. Request your free DEMO now!
2. Select integrations based on your brandstore requirements
After finding a platform to suit your business model, it's time to explore integrations for payment, design, and shipping that are compatible with it.
Extensions or plugins are software additions designed to fulfill certain tasks that the platform cannot. They are either produced by the parent company or third-party vendors. A few of them are free, others require a one-time payment, and other work on a monthly subscription model. Accurately defining your needs will assist you in cost projection.
For instance, you can not run a successful online store if the customers can't pay for the products or services they want. Make sure your store accepts all major methods of payment.
Quick tip: If you want to add third-party integrations without third-party sandbox apps, you must prefer Kartify. It provides you basic key integrations, making it easier for you to operate. With more than 60 integrations, all the features in Kartify are regularly updated with new versions. Request your free DEMO now!
3. Choose the right products
While it can be quite tempting to hit the ground right out the gate, we advise you to start slow and test the waters when moving to an online store. Instead of adding all the products to the site, start by offering only your best-sellers. It will facilitate gauging the popularity of the store and determining the best course of action.
4. Consider changes in product prices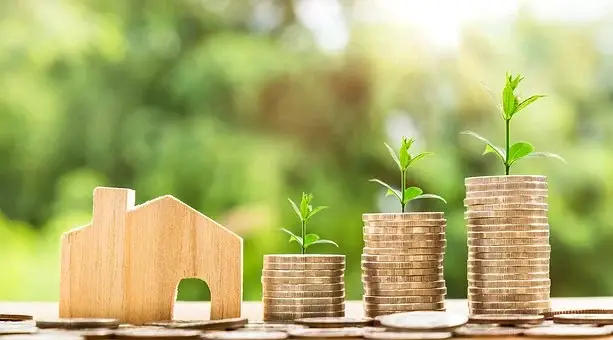 Multiple factors determine the pricing for online products. While moving from brick-and-mortar to e-commerce, the product prices will not stay the same. The two main components are –
Determine the sales tax ahead of time. In the beginning, figure out sales tax in your own country, as you start shipping worldwide, research the tax structure of other countries.
The next online-specific pricing factor is the shipping cost. Figure out whether or not the product price should increase to offer a flat rate or free shipping option to shoppers. A common practice for new click and mortars that operate on a small budget is to offer free shipping over a certain amount.
5. Choose your shipping partner wisely
One of the biggest challenges of the click-and-mortar model is shipping goods to customers. The shipping fee may be detrimental to your business and can put an end to your digital venture before it even starts. While selecting a dedicated shipping service, consider these three things:
Will the shoppers pay the cost of shipping or is it too expensive? If you decide on free shipping, can you handle the overhead without making the customers pay for it?
How long does it take for the shipping service to deliver the products? Does it offer express delivery? Is it safe?
After adding e-commerce to your services, you need to maintain a large inventory to keep up with the increased demand. Do you have the extra space necessary to store your goods? If the answer is no, search for shipping companies that offer inventory space for a fee.
Want to know the complete process of order fulfillment? Read on!
Quick Tip: To make sure you focus time and resources on product development, ANS Commerce India's #1 full-stack e-commerce service provider manages warehouses and supply chains across channels, including multi-category storage support and return management with JIT flexibility. Request your free DEMO now!
Now that you have launched your brandstore, it's time to promote it. Below, we have mentioned 4 ways to get the word out about your digital venture.
4 Proven Ways To Promote Your Online Store For Boosting Website Traffic
1. Share on social media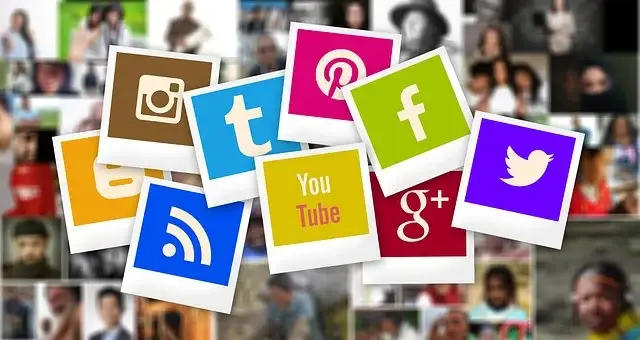 Social media is an excellent way to keep your existing and potential customers up to date on business operations, product and service offerings, sales, and more. Stories on Facebook or Instagram offer an off-the-cuff opportunity to connect with followers. Leverage it to provide regular offerings, behind-the-scenes, or create a unique experience for your audience.
2. Spread the word with email marketing
An email marketing campaign represents an important touchpoint with existing and potential customers. These are the people who have shown an active interest in your business offerings. It means they are just a few steps away from becoming your paying customers. Now, it is your turn to convert them by offering value in one of two forms: either promotional value or engaging and useful content.
For instance, if you sell international cosmetic and skincare products, offering makeup hygiene tips or Black Friday discount coupons is a great way to serve your customers and subtly encourage them to make a purchase.
How to escalate your business with Email Marketing? Read on!
Quick Tip: As a physical store owner, you already have a strong customer base. Collect their email addresses to grow your biggest digital marketing asset.
3. Curate valuable content
Content marketing is relatively new to the digital marketing domain. It has gained popularity due to the increased competition in the online marketplace. To deal with the influx of new businesses, Google has made it a priority to show the most relevant result for every search query.
Suppose you manage a fashion and clothing brandstore. The competition in this niche is fierce. To appear in that desired featured snippet, you need to stand out; the content should be more relevant and valuable than your competitor's. To accomplish that, you need to have a strategic long-term content plan.
To implement content marketing successfully, identify and curate the type of content your target audience will prefer.
Want to improve your content marketing strategy? Explore our complete guide to persona-driven content marketing for your e-commerce brandstore!
Quick tip: We advise creating a content marketing calendar and following it religiously. It makes sure that you're regularly posting new content that is valuable and relevant to your audience.
"Creating compelling content requires periodic analysis of user behavior and content performance."
4. Boost website traffic with pay per click (PPC) marketing
In layman's terms, PPC marketing involves designing ads via an ad platform such as Google Adwords. Once created, you then bid on the amount you're willing to pay to get it displayed when searchers use relevant keywords.
PPC offers certain direct and indirect benefits. When a user clicks on your ad it leads to an increase in website traffic. Now, you have the opportunity to make a sale, gain a new subscriber, or provide valuable information to the visitor.
Even if a user doesn't click on the Google ad, he/she now knows your name. It's called an ad impression. It could lead to a later visit or sale.
How Can ANS Commerce Assist You?
If you are worried about your transition from brick and mortar store to e-commerce, we are here to assist. We provide full-stack e-commerce solutions for businesses to scale brandstore and leverage marketplaces. Our in-house tech, Kartify, delivers an exceptional e-commerce experience and is fully customizable. Request your free DEMO now!
What can you expect from ANS Commerce?
Account Hygiene: We regularly check the brand logo and guidelines for creatives. Our dedicated team creates and presents periodic account progress reports
Tech & Product: We conduct website load time optimization to reduce site abandonment and provide one-page checkout to facilitate faster transactions
Operational Execution: We assist in onboarding, listing products, price management, inventory, and promotions to drive topline and bottom-line
Success in the e-commerce domain is not instant, but it's still quite formulaic. Leverage your brick and mortar assets wisely, pay attention to detail, understand your target audience, plan diligently, and execute timely. Most importantly, remember that long-term success requires a consistent investment of time and resources.