Google Ads are an excellent way to drive traffic and generate leads for businesses. They enable retailers to create and share well-timed ads with the target audience. The ad shows up in the search results whenever the customer searches for goods and services in their niche.
In this article, we will dive deep into the intricacies of a Google Ad campaign and explain how you can drive high-volume conversions.

"Google Ads connect businesses with the target audience when they are in the purchase stage of their customer journey"
How Do Google Ads Work?
Advertisers create an ad and bid on the target keywords, the winner's ad is placed at the top of the search results, in YouTube ads, and other partner websites based on the ad campaign selected. Google then displays the ad to users who have shown an active interest in their offerings.
Multiple factors influence your ability to create effective and responsive ads. We have compiled a list of such factors to assist you in developing high-yielding ads.
1. Improve AdRank and Quality Score(QS)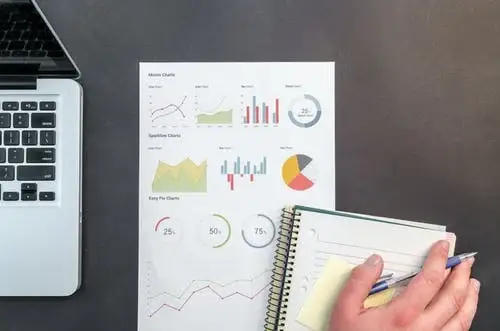 AdRank determines the placement of the ads, while Quality Score determines the AdRank.
Quality Score is based on the quality and relevance of the ad, Google measures that by finding out how many people clicked on your ad. Focus your attention and resources on QS while setting up the campaign. Higher the Quality Score, lower the acquisition costs, and better the ad placement.
2. Set Your Target Location
While setting up the Google Ad, you're required to select a geographic area where the ad will be displayed. For a physical store, it should be within a reasonable radius of its location. If you have a brandstore and a tangible product, the location should be set to places where you ship.
3. Conduct Keywords Research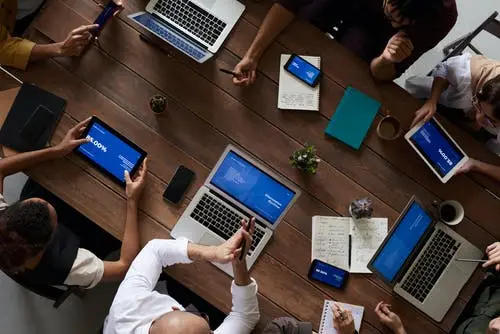 Keyword research is an important part of the paid ad campaign. They should match with the searcher's intent because Google matches the ad with search queries based on your keywords.
Each ad group created within an ad campaign targets a small set of keywords, Google displays your ads based on them. Therefore, conduct thorough research before selecting the target keywords.
4. Create Ad Copy
Creating an attractive ad copy for Google Ads is not difficult, you just need to flex both your art and science muscles. While crafting the copy, envision the visitor journey from the query, to ad copy, to the landing page. If there's a hiccup along the way or they are not satisfied with the offering, they'll abandon your site and hop on to your competitor's.
"An attractive ad copy matches the searcher's intent, is aligned with relevant keywords, and addresses the customer pain points with clear solutions."
The ad copy should include relevant keywords and details to entice the visitor into clicking on the ad. It should have a call to action to make sure the ad is only getting clicked by those interested in your offerings.
5. Retarget Website Visitors
Retargeting or remarketing is a way to advertise to users who have previously interacted with you online but haven't converted yet. It involves using a special tracking code to place cookies on the browser of visitors and serving ads on the Display and Search network. Retargeting is effective because potential customers need to see your ad more than once to convert.
Want to know how to retarget website visitors to boost conversions? Read these 12 proven tips to increase your brandstore sales
Quick Tip – If you are still facing trouble with Google Ads, let us lend you a helping hand with our robust performance marketing solutions. To learn more, request your free DEMO now!
Now that you know how Google Ads works, it's time to set up your ad campaign. Read ahead to learn how to create a successful Google campaign.
Tips To Create Effective Google Ad Campaigns
Setting up the paid Google campaign is relatively quick and simple. After you land on the Google Ads site and click "Start Now", it will take you through a series of steps to get the ad up and running. If you've curated the ad copy and images beforehand, the procedure will take no longer than ten minutes.
There are certain steps one needs to take to ensure the ads are optimally set up and easily trackable. Below, we've mentioned a few such steps to help you get the most out of the campaign.
Want to drive high-volume traffic to your brandstore? Read on 
1. Link Google Analytics to Google Ads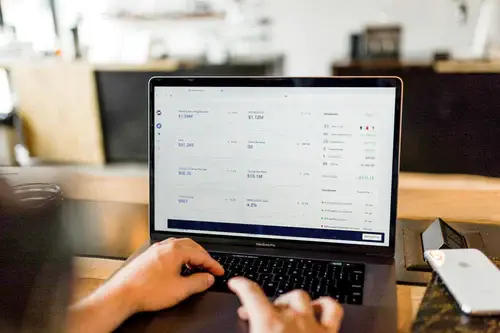 Your website most likely has Google Analytics installed to track traffic, conversions, goals, and other metrics. You need to link it with Google Ads for better results. Linking them makes tracking, analyzing, and reporting between channels and campaigns much easier since you can view them all in one place.
2. Implement Funnel Strategy
Funnel optimization is a versatile strategy that will boost the reach of your campaign, attract the audience, and make conversions more profitable.
The Google Ads funnel strategy uses a series of campaigns to guide prospects through their customer journey. It is created to attract audiences, generate interest and demand, encourage them to actively search for products and services in your niche, and turn them into paying customers. It achieves its goal with targeted content and offers.
3. Set Up Conversion Tracking

Conversion tracking informs you whether or not the ads are bringing the desired results. The insight collected from the conversion data can assist you in fine-tuning the campaign to drive more traffic and sales.
Conversion tracking produces data that facilitates you to make data-driven decisions, identify high-performing keywords, and optimize the campaign.
Quick Tip – A low-converting ad could also be explained by insufficient landing page content. Providing relevant and valuable content on the website can work wonders for your conversion rate.

4. Leverage Enhanced E-commerce
Enhanced e-commerce plugin provides the comprehensive data businesses need to make an informed decision. It enables them to analyze which products the customers are viewing, adding to or removing from their baskets, and buying. It facilitates identifying trends or pushing the data collected into Google Display Network for remarketing purposes.
How Can ANS Commerce Assist You?
Creating and launching a successful Google Ads campaign requires a certain skill set and prior experience, not possessed by everyone. ANS Commerce, India's #1 full-stack e-commerce enabler provides custom performance marketing services, leaving you free to focus on product development and customer acquisition. Our in-house tech Kartify is built to track all the customer data and logs to make it easy for the business to make informed decisions. Request your free DEMO today!
What can you expect from ANS Commerce?
Account Hygiene – We conduct regular brainstorming sessions with the client team and share the preview link before going live with the campaign
Experiments – We regularly experiment with different audience sets and customize the ad content for different customer personas
Business & Analytics – We offer in-house tools for automating manual tasks to save time and resources
Given its reach and authority, Google Ads should be an important part of your marketing strategy. Implement the tips and tricks we covered to get started and keep optimizing the campaign for better results.