The pandemic exposed many ongoing and hidden issues in the logistics industry. Therefore, companies are now looking for ways to transform their supply chain models. One of those ways is to invest in new technologies for achieving higher efficiency. Businesses can no longer ignore the benefits technology offers to supply chain and business management. With proper data collection and centralization, trends like AI and blockchain can assist businesses to shape up and boost efficiency.
"The Covid-19 pandemic has simultaneously disrupted the supply chain industry, re-emphasized its significance, and created completely new goals and opportunities."
5 Supply Chain Technology Trends That Can Supercharge Your Business
1. Automate with artificial intelligence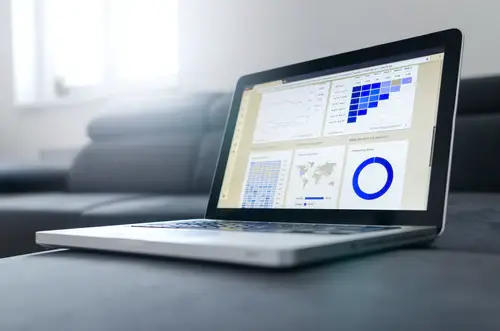 Automation has been a growing trend in almost every industry for the past decade. The continued success indicates that it will only get stronger in the future. Recently, artificial intelligence(AI) is being leveraged for automation in the supply chain industry. AI algorithms can automate basic operations such as inventory management, delivery, and more by crunching past data. This saves a lot of time and eliminates the possibility of errors, resulting in higher efficiency. It also frees up the human resource to execute more complex tasks.
The potential of AI is quite vast, it can be used to identify patterns in data and deliver valuable insights. They can be used, for example, to forecast product demand shortly. With artificial intelligence, logistics operations can become more efficient and accurate.
Quick Tip – Automation is not limited to just manual tasks inside the warehouses. Companies are now investing billions to make driverless truck deliveries a reality. Although it will take years before being implemented industry-wide, issues like driver shortage and sustainability concerns will keep driving the demand.
2. Boost transparency with blockchain
Over the years, blockchain has been called "the biggest breakthrough" and also "just hype". However, it has proved its significance in multiple fields; the supply chain is one of them.
The primary use of blockchain has been to facilitate transparency because obscurity in data sharing often harms a supply chain. Blockchain facilitates more transparent and accurate tracking in the supply chain, businesses can digitize physical assets and develop a decentralized record of all transactions, making it easy to track assets throughout the supply chain. It is completely immutable and incorruptible, making it more secure than the cloud.
Blockchain can assist businesses in reducing fraud, especially in high-valued goods. It can assist them in understanding how raw materials and finished goods are passed through each subcontractor and reduce profit losses from counterfeit and grey market trade.
"Blockchain is an open ledger of transactions distributed among computers in a particular network. Everyone on the shared blockchain has complete access to that ledger, thus, enabling complete transparency"
With the wider adoption of blockchain, logistic operations would become more transparent and efficient.
3. Settle payments with smart contracts
"Smart contracts are computer protocols that automatically verify, control and execute an agreement. The terms of the agreement are directly written into the lines of codes, therefore, eliminating the need for a middleman. The code controls the execution of transactions, which are trackable and irreversible."
The tides of automation will not stop at AI and robotics, smart contracts have emerged as another technology to achieve it. They are transaction protocols that are meant to execute when certain conditions are met. In SCM, it could be used to automatically generate an invoice when the shipment reaches the destination or conduct financial transactions between the concerned parties. Smart contracts are being used to settle payments using cryptocurrencies. They remove the need for arbitration from a trusted party, making the process much faster.
4. Improve operational efficiency with digital twins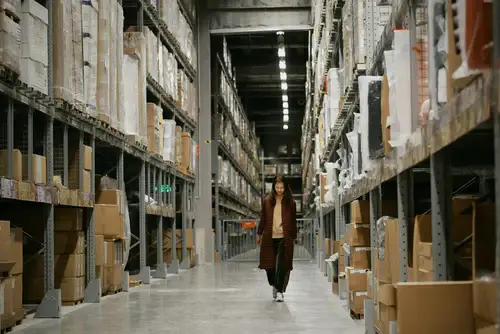 Computer modelling in its current form never takes into account how products wear out and are replaced, how they become obsolete, or how owners modify them to suit changing needs. Digital twins enable interacting with the virtual model of a product or part just like one would with their physical counterparts.
In the supply chain industry, a digital twin is a virtual supply chain replica that consists of multiple assets, warehouses, logistics, and inventory data. It has gained so much popularity in the industry because it offers improvements in technical and computational capabilities. It supports the entire value chain, from designing and construction to commissioning and operations. For instance, it can be used to collect product and packaging data and use the information to identify potential weaknesses and recurring problems to improve future operations. The technology can also be used to create accurate 3D models of the warehouses and experiment with layout changes or the addition of new equipment to see its impact, risk-free. Delivery networks can leverage technology to provide real-time information to improve shipping and delivery.
Are you looking for a warehouse? Check out these tips to choose a warehouse that suits all your business needs!
Quick Tip – We handle the complete 'pick-pack-dispatch' process & manifestation of the B2C orders with strict SLAs, thereby, leaving you free to focus on product development and customer acquisition. Request your free DEMO now!
5. Increase supply chain visibility(SCV) with IoT
Gone are the days when static SCV data was enough to satisfy customers and carriers. Nowadays, the demand for real-time SCV data has risen exponentially. Now, the question arises, how can companies obtain this real-time data? The answer is simple, through technology, specifically the Internet of Things(IoT).
With IoT sensors attached to shipments, companies can retrieve data required to track the location and condition of the goods along with the security of the shipment. It can provide real-time information like temperature, humidity, shock, and more for better shipment management. Also, it can boost efficiency by providing information about the machines, including predictive maintenance requirements, within a warehouse.
How Can We Assist You?
These SCM trends are still in their early stages of adoption and are not implemented actively. However, If you're someone who's looking for logistics solutions, ANS Commerce is the right place for you. We manage warehousing, and supply chain execution across channels and offer return management with JIT flexibility. We have warehouses in Mumbai, Bangalore, and Delhi NCR to offer seamless logistics solutions to our clients. Request your free DEMO now!
What can you expect from ANS?
Scale and knowledge – Extensive TPL network and marketplace partnerships facilitate better response and costs
Flexibility – Custom solutions for optimized storage and seamless integration with client OMS and WMS
End-to-end support – Manage all pieces of logistics by tapping order checkpoints including reliable return and refurbishment
The logistics industry stands amidst unprecedented times, but the future holds great promise. Adopting these innovations gradually will assist the industry in facing the challenges and help businesses achieve greater operational efficiencies.