Every e-commerce merchant will agree: it's one thing to store and ship durables, but quite another to ship chocolates. A lot can go wrong while shipping chocolates, which requires e-retailers to carefully consider warehouse services and courier partners.
Customer satisfaction is a top priority for every business, therefore, it's important to deliver the goods in perfect condition. Storing and shipping FMCG products is not an easy task, various factors must be taken into consideration to prevent them from spoiling while in storage and transit.
Some common challenges faced while storing and shipping chocolates
Maintaining the optimal temperature 24*7 to avoid melting and blooming (when chocolate turns white on its surface when it's too cold). Also, the chocolates expand, and their shape change if the temperature is higher than 22 degrees
Packing and shipping chocolates in insulated vehicles and boxes, however, these containers and vehicles are quite expensive
Reducing transit time, however, for this, you need to have zonal or regional warehouses, which is not financially feasible for every business
Delivering chocolates while keeping the packaging and shipping cost minimum
How does ANS Commerce store and deliver chocolates safely?
Maintaining optimal temperature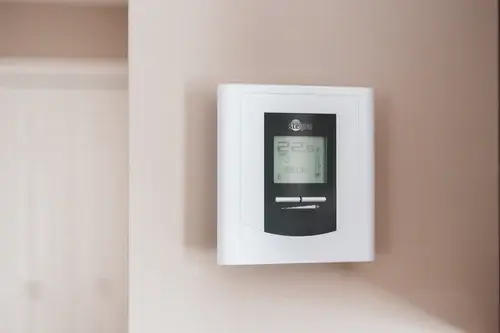 Chocolate being a food item is categorized as perishable goods. Take weather conditions into consideration while planning the shipping week so that you can decide whether or not it's a good day to ship. However, this is only possible for those who have a flexible timeline for deliveries.
At ANS Commerce warehouses, we maintain the temperature between 18-22 degrees to avoid ruining the texture of the chocolates. There's a 24-hour power backup to prevent chocolates from melting irrespective of the weather conditions. Our warehouses have temperature sensor monitors to check for any variations. We offer gel packs and insulated boxes and vehicles for maintaining optimal temperature during transit.
Request your free DEMO today!
Quick Tip – Keep the chocolates away from direct heat or light. Also, always place frozen gel packs while shipping chocolates, and these packs should be inside plastic bags to avoid condensation.
Making sure the packaging is damage-proof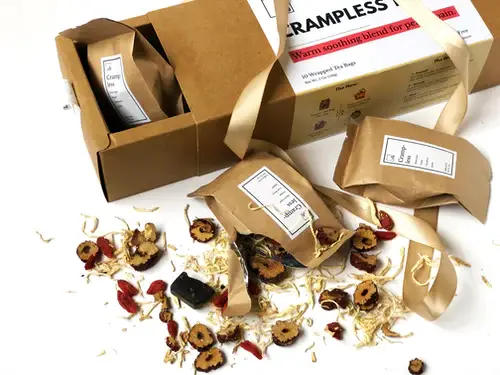 Packing the chocolates should both be safe and practical. You want the packaging to be safe and spill-proof but also easy to open without damaging the goods inside. Here are some of the packaging materials we use at ANS Commerce to ship chocolates.
At our warehouses, we offer insulated containers to keep chocolates safe during transit. A foil backing combined with foam or fibre fillers makes our insulation containers highly effective for providing temperature control for 48 hours. 
The insulated containers keep the temperature low for 48 hours. However, sealed in a plastic bag, cold packs help in maintaining the temperature of the chocolates for an even longer duration and act as portable refrigerators. We use cold packs for FMCG company Mars Wrigley's chocolates, and they always reach their destination in perfect condition.
We recently onboarded a leading FMCG and chocolate brand, Mars Wrigley, to offer tech-enabled warehousing and shipping services. Read on to learn more about how we're helping the company in order fulfillment 
Steps for Packaging Process
Prepare the shipping container
Put the reflective insulation liner inside the container, covering all six sides
Take out the chocolate from the cold storage unit and put it in the shipping box. We use bubble wraps to prevent cold packs from freezing the chocolates
Seal the insulated box with adhesive strips
Close the outer box and seal the edges with tape
While packing chocolates make sure there is no space between them. If they're not tightly packed, there's a higher chance of breakage during shipping and handling. If you're shipping chocolates of different sizes and weights, place the larger and heavier ones at the bottom. This would prevent them from crushing.
Quick Tip – We always recommend using a box twice the size of your shipment so that there's room for protective material.
Planning and executing the delivery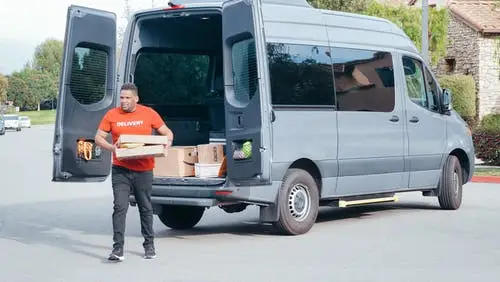 Prepare a checklist of all the things you need before scheduling your shipments such as shipping fees, permits, and more. Inform the customer about the delivery timeline and shipping cost (in case of postpaid order) to ensure faster processing. Research and find out the best method to ship chocolates safely. Usually, they're shipped in vans or trailers since they have a cooling system to keep the chocolates fresh.
Choosing the right logistics partner is very important. You need a partner that would deliver the chocolates timely and in good condition. At ANS Commerce, we have regional warehouses to make sure that the delivery time never exceeds 48 hours and that the Mars shipment reaches its destination in good condition. We also offer insulated vehicles to make sure the chocolates do not get damaged in transit. 
Storing and shipping can be a difficult task to accomplish when you're selling chocolates, but once you do thorough research and figure out the best way to pack and ship them, you can rest assured that they will reach their destination safely.
Partnering with multiple warehouses and delivery partners can be quite expensive and time-consuming for brands. A better approach is to partner with a full-stack e-commerce enabler such as ANS Commerce that maintains high safety standards while storing and shipping FMCG goods. Moreover, with our regional warehouses, brands can easily offer next-day delivery to their customers. With excellent performance in all aspects of order fulfillment, ANS Commerce offers cost-effective shipping solutions. What are you waiting for? Request your free DEMO today!